Anti-Doping Education Learning (ADEL) account register steps
Click links to enter ADEL website
2. Click register button on the top right corner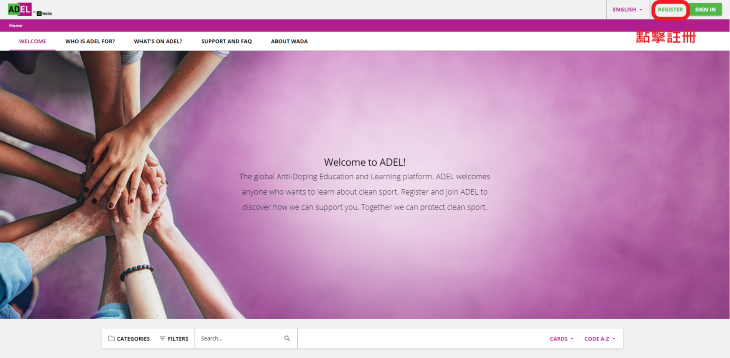 3. Complete all the fields. Select your role from the drop-down list and click on the box to accept the ADEL privacy policy and the Terms and conditions. Then click next.
Please notice the password needs more than 10 characters including upper and lower cases and number.
4. Depending on the role you've selected, the mandatory additional fields will appear. Please fill them out and click register.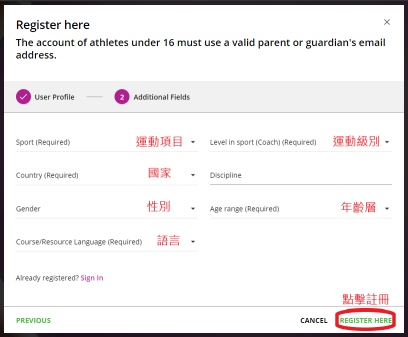 5. A confirmation email will be sent to your email by the system. You would need to click on the URL to activate your account within 72 hours.
6. Log-back in with your credentials and start your learning journey on ADEL.